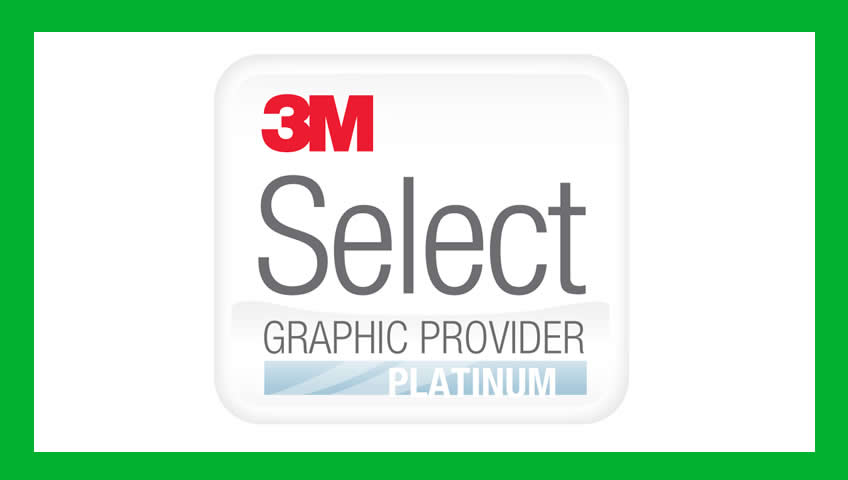 Alpine Graphics Earns 3M Select Graphic Provider Platinum Status
Alpine Graphics is excited to announce that we have been awarded 3M's highest accolade: Platinum Select Graphic Provider status. 3M is a worldwide leader in graphics materials production and installation training. Alpine uses premium 3M materials in our graphics products, and our installers have been industry certified to ensure that both your graphics installation and removal goes smoothly with perfect results.
3M accreditation means that Alpine has been recognized as meeting or exceeding the following criteria:
Recognized by 3M as a leader within the graphics industry
Provides 3M™ MCS™ Warranty, the most comprehensive warranty in the industry
Offers 3M Performance Guarantee
In-house professional graphics design ability
Ability to execute large scale campaigns by offering national coverage
All Vehicle applications are installed by a recognized 3M Preferred Installer to ensure successful application
Certified and acknowledged by an accredited 3rd party Association
We're looking forward to working with you to bring your vision to life.