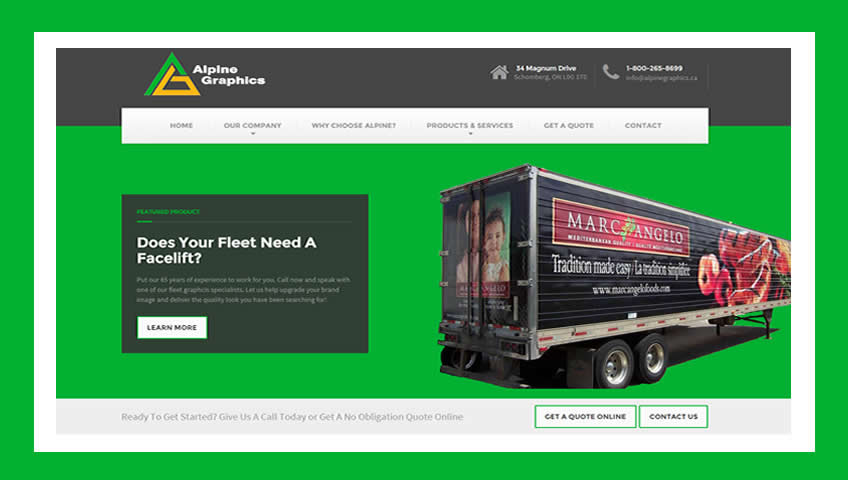 Alpine Graphics Launches New Website For 2015
At Alpine Graphics, we've been hard at work putting together a new website to welcome in 2014, and we're proud to announce that it's here!
We felt that it was time for an update, so we've refreshed the website with a clean new look and user friendly navigation, updating it with the latest information about our products and services. You'll see examples of our work too! Our goal in redesigning the website was to make it simple to navigate the site to learn about our products and services, contact us, get a quote and send us your artwork.
We hope that you enjoy the new site, finding everything that you need to make your choice to work with us. For our existing customers, we hope you like what we've done, and look forward to working with you on your next project. For our new customers, we look forward to welcoming you to the family.